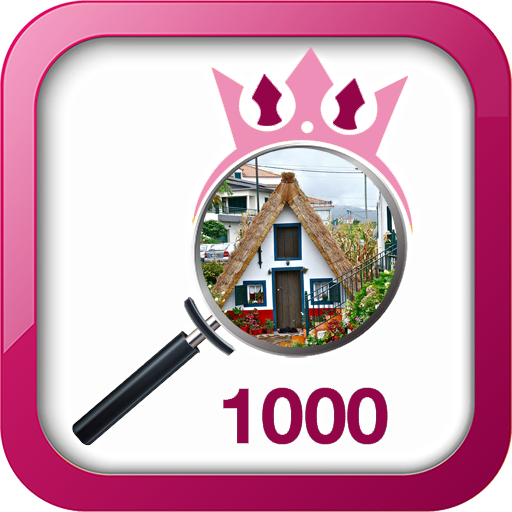 Find The Differences - Houses
To all "find the difference" detectives: Hunt for differences in the best "Find the Difference Houses" puzzle game for free.
Girls and boys, ladies and gentlemen, kids and adults, try to spot the differences!
Are you ready? What's the difference?
Compare two images, search and find differences. Get hints for fast difference detection.
200 beautiful HD images
5 differences per level
no limit
Use zoom for better search and to find challenging differences
3 hints per level
Play on your smartphone or tablet
Relaxing music
Online and offline
Find the differences is the best way to have fun when you're bored!
Are you addicted to finding the differences but out of hints?
Spot the differences detectives can earn credits to replenish their hints.
How many credits can you earn with your eagle eyes?
Try to find the differences without hints or help.
Challenge your friends and invite them to play Find the Differences too - for free!
Have questions, suggestions or simply love our Find the Differences game please leave a review and tell us about it.
Find the Differences is counting on you!
International names:
تعيين الفروق بالمنازل, ফাইন্ড দা ডিফারেন্স হাউসেস, 房屋找茬, Najdi rozdíly: Domy, Find forskellene i huse, Zoek de verschillen - Huizen, Hanapin ang Pagkakaiba ng Mga Bahay, Etsi eroavaisuudet taloista, Trouvez les différences Maisons, Finde die Unterschiede - Finde den Fehler, Βρες τις διαφορές - Σπίτια, מצא את ההבדלים בתים, घर का अंतर पहचाने, Cari Perbedaan Rumah, Trova le differenze nelle case, Find the Differences Houses~間違い探し~, 틀린그림찾기 하우스, Cari Perbezaan Rumah, Finn forskjellene – Hus, Znajdź różnice: Domy, Jogo dos Erros das Casas, Encontre as Diferenças - Casas, Найди отличия — дома, Encuentra las diferencias: Casas, Busca las diferencias en casas, Finn felen: Hus, จับผิดภาพบ้าน, Evlerde Farklılıkları bul, Знайди відмінності — дома, Tìm ngôi nhà khác biệt, Nemokake Prabedan Omah, فرق کے گھروں کو معلوم کریں.